A document in Mifiel can have signers, reviewers and viewers. What exactly does each one entail?
Signer
It is the person (individual or legal entity) who agrees upon the content of the document. When signing, that person acquires the rights and obligations that stem from the contract.
If using Mifiel's electronic signature with identity verification, the signature will be attributable to the signer since it is a simple electronic signature; if using the e.firma, the signature will also have non-repudiation guarantee, since it is an advanced (qualified) electronic signature.
You can add signers who use the e.firma from the Essential plan onwards and signers who use biometric data from the Plus plan onwards.
Reviewer
It is the person who approves the content of a document before requesting its signatures. Once they grant their approval, the signers will be invited to sign the document. They will also receive the signed document.
You can add reviewers from the Pro plan onwards.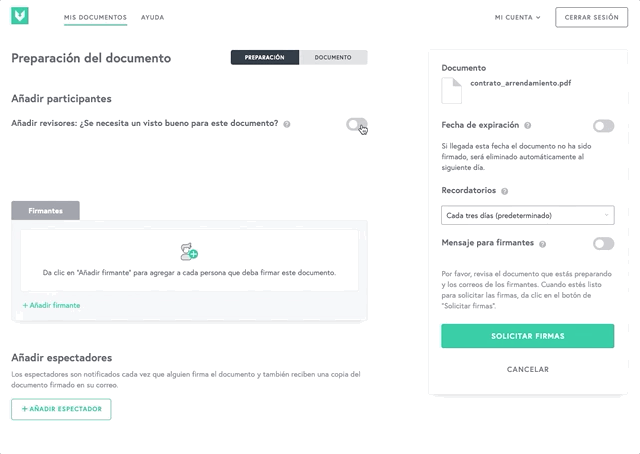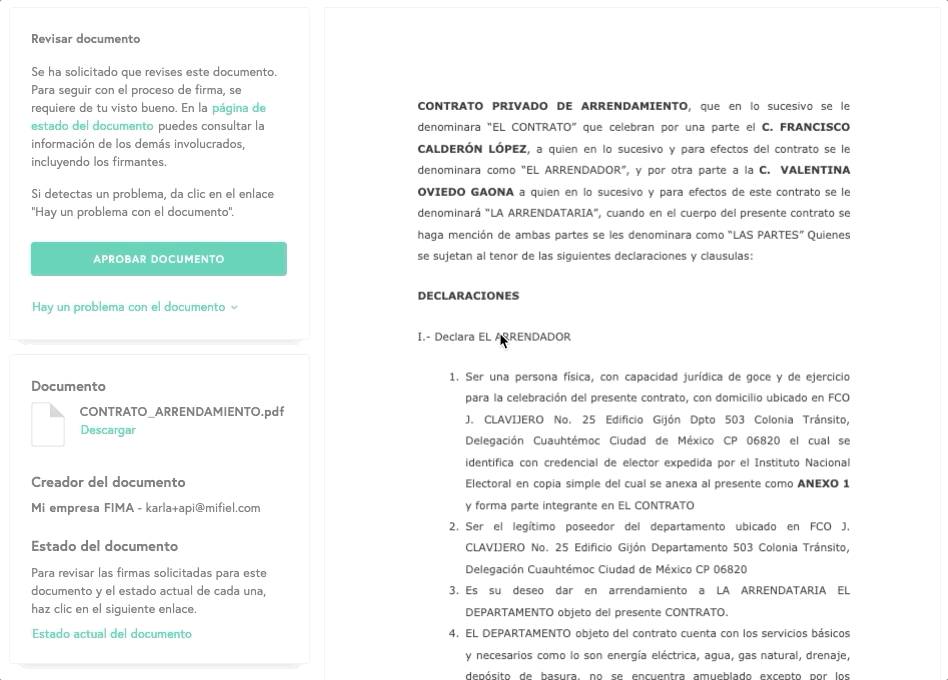 Viewer
It is the person who will not sign nor approve the document but will receive email notifications regarding its status, as well as the signed document (XML and PDF with signatures page).
It is not necessary for the document creators to add themselves or the signers or reviewers as document viewers, since all of them will already receive the same notifications as the viewers.
You can add viewers from the Essential plan onwards.
Do you need to get a quote of Mifiel's service? Enter our quote generator and get an estimation in 2 minutes.